The Influencers is the premier platform for brands and influencers to connect and collaborate on effective campaigns. We created the cutting-edge platform streamlines the influencer campaign process, making it easy for brands to find and collaborate with influencers across a wide range of niches and industries.
what we did
Mobile Application Landing Page Web Platform
technologies
React, AWS, Swift, Google Analytics, Firebase database, Apple App Store and TestFlight for distribution
The mobile application allows influencers to connect and collaborate with brands. Through the app, influencers can negotiate their fees and terms of the collaboration, submit their content for review, and track the progress of their campaigns.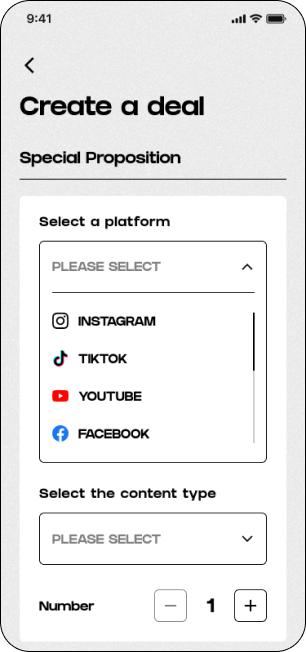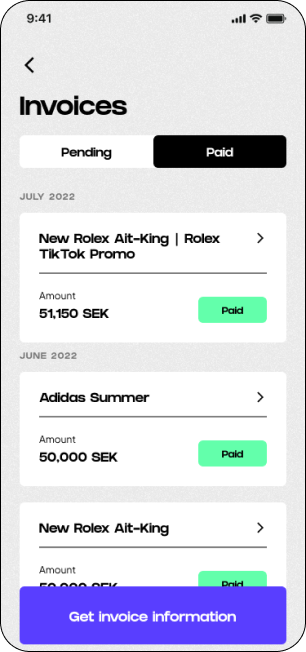 The web platform for brands to collaborate with influencers.
Brands can sign up for the platform and create campaigns that align with their marketing goals and objectives. The platform offers a comprehensive influencer database, allowing brands to browse through a range of influencers and filter them by categories. Brands can then select the influencers they want to work with and send them proposals or invites to collaborate.
The web platform also offers tools and features for brands to manage their influencer collaborations, including campaign tracking, content review, payment processing, and analytics reporting. This allows brands to measure the success of their influencer campaigns and optimize their strategies for future campaigns.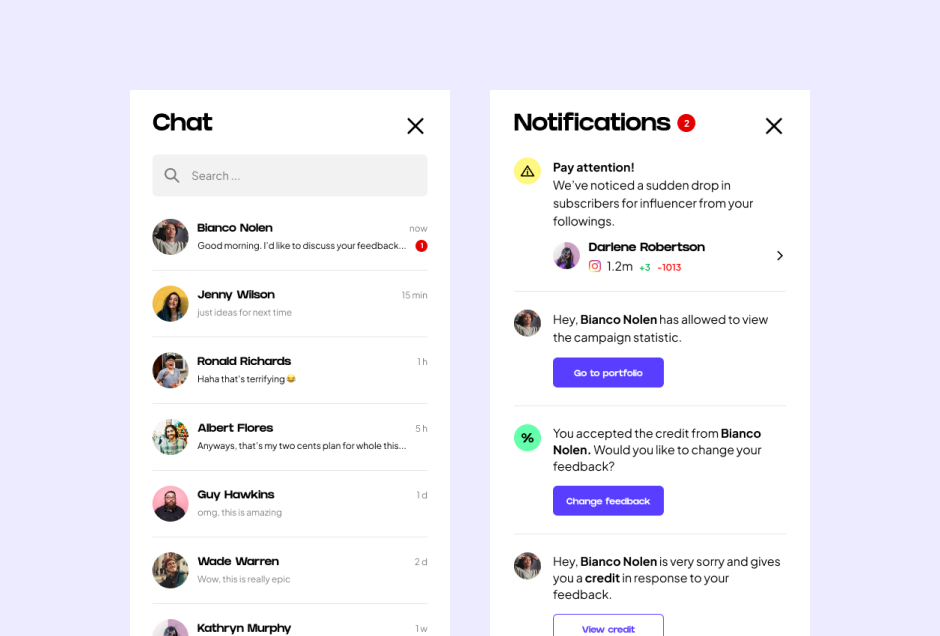 The landing page is designed and developed to provide an overview of the platform's features, benefits and to attract and convert brands who are interested in influencer marketing and provide a compelling reason to sign up for the platform.